Scottish ministers must use Holyrood powers to mitigate the effects of the UK Government's Illegal Migration Bill, human rights activists have warned.
The proposed legislation, currently making its way through the House of Lords, seeks to crack down on refugees entering the country illegally.
A legal opinion from Kay Springham KC, on behalf of Scottish human rights organisations, said that while immigration is reserved, the Scottish Government must challenge the Bill's encroachment on devolved legislation.
Her assessment concluded the proposals would interfere with Scottish ministers' ability to support trafficking survivors and unaccompanied child refugees.
She said the proposals would cut across adult and child protection frameworks, potentially risking a two-tier system to protect victims.
The research, conducted on behalf of Scotland's Children and Young People's Commissioner, JustRight Scotland and the Scottish Refugee Council, said a failure to act would "risk breaching international human rights obligations".
She urged First Minister Humza Yousaf to "lead from the front" to deliver an "urgent, concrete and commensurate" response.
Nick Hobbs, acting Children and Young People's Commissioner for Scotland, said the report is a "chance for the Scottish Government to show real leadership and for ministers and Scottish public bodies to make concrete commitments to mitigate the worst attacks on children's rights that are in this Bill".
He added: "The UK Government's Illegal Migration Bill will create a two-tier approach which seeks to deny them access to protection and support under the Scottish trafficking, welfare and child protection systems. It must be resisted by the Scottish Government and public bodies to the fullest extent the law permits."
Jen Ang, director of development and policy at JustRight Scotland, said Scottish ministers would be at "immediate risk of breaching international human rights law if they fail to act to stem the significant harms threatened by the Bill".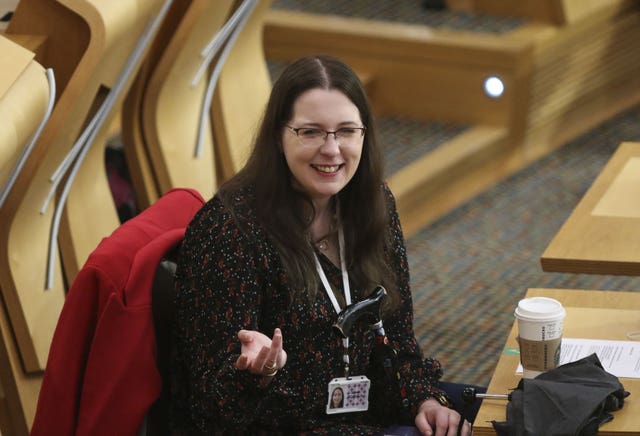 She added: "We are urgently pressing for Scottish ministers, public authorities and civil society to identify and commit to concrete actions to challenge and mitigate the most harmful impacts of the Bill."
Migration minister for the Scottish Government Emma Roddick said: "We are absolutely clear in our opposition to the UK Government's proposed Illegal Migration Bill, which clearly violates human rights obligations and will push some of society's most vulnerable people deeper into exploitation and destitution.
"We want to protect people from the deeply harmful impacts of this Bill as far as possible within our devolved powers and budget, and this summit will bring together partners and experts to identify the most effective ways to do this."
A Home Office spokeswoman said: "The UK has a proud history of providing protection for those who genuinely need it through our safe and legal routes, offering safety and protection to over half a million men, women, and children.
"While we are committed to creating more routes to safety for vulnerable people across the globe, we must grip the rise in illegal migration and stop the boats.
"That is why we are introducing the Illegal Migration Bill, which will stop the boats by changing the law so that people who come to the UK illegally can be detained and then swiftly returned to a safe third country or their home country."