Standard tickets to Glastonbury Festival 2024 have sold out in less than an hour, organisers have confirmed.
The second batch of tickets for the festival, taking place at Worthy Farm in Somerset, were all bought after being made available at 9am on Sunday.
In a post to X, formerly Twitter, at 9.57am on Sunday, organisers wrote: "Tickets for Glastonbury 2024 have now sold out.
"Our thanks to everyone who bought one and we're sorry to those of you who missed out, on a morning when demand greatly exceeded supply.
"There will be a resale of any cancelled or returned tickets in spring 2024."
Coach travel tickets went on sale on November 16 and organisers announced they sold out 25 minutes after they went live at 6pm.
On X, organisers wrote: "The Glastonbury 2024 tickets with coach travel on sale this evening have now all been sold.
"Our thanks to everyone who bought one."
Ticket sales for the festival had been pushed back by two weeks due to registration issues.
The first batch of tickets for the 2024 festival were due to go on sale at 6pm on November 2 for the coach package, while the general admission tickets were expected to go live on the morning of November 5.
Customers had to register in advance to buy tickets for the world-famous event in a bid to prevent touting.
Hours before the first batch of ticket sales, organisers said some fans had claimed they were not made aware that their registrations had expired and "out of fairness" to them the sale was being delayed.
In a post to X, they wrote: "This year's Glastonbury ticket sale has been moved back by two weeks.
"This is to ensure that everyone who would like to buy a ticket is registered and therefore eligible to purchase one."
It added: "Unfortunately, it has come to light that some individuals hoping to buy tickets for 2024 have discovered after Monday's registration deadline that they are no longer registered, despite believing they were.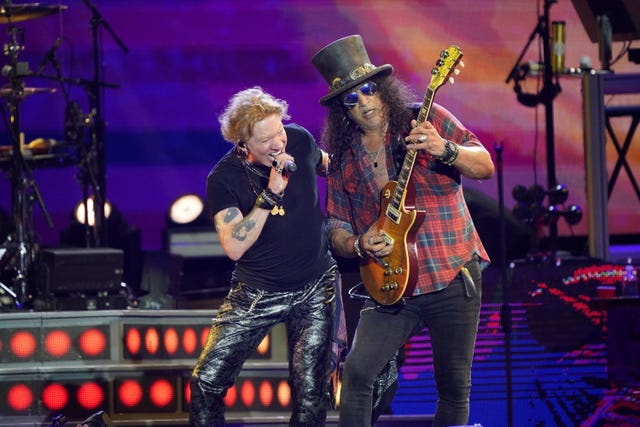 "Out of fairness to those individuals, we will be reopening the window for registration at 12 noon on Monday, 6th November. It will remain open until 5pm on Monday, 13th November."
The line-up for the 2024 festival, taking place from June 26 to 30, has not yet been announced but co-organiser Emily Eavis recently revealed a major female artist has been booked for the legends slot.
Appearing on the BBC podcast Sidetracked, she said the line-up for the five-day event is still "a little up in the air" but that she hopes there will be two female headliners.
This year's festival saw Arctic Monkeys perform on the Pyramid Stage on Friday, US rockers Guns N' Roses on Saturday and Sir Elton John on Sunday night.
Tickets for Glastonbury 2024 cost £355 plus a £5 booking fee, which is a £20 hike from the 2023 price of £335 and a £5 booking fee.