Hugh Bonneville and Karen Gillan will play news presenters as they star in a new comedy about cancel culture.
The ITVX series sees Downton Abbey star Bonneville, 60, play respected TV anchor Douglas Bellowes in Douglas Is Cancelled.
Doctor Who star Gillan – who has been in The Guardians Of The Galaxy film series and Thor: Love and Thunder as alien Nebula – plays Madeline, who works on the same current affairs programme as Douglas.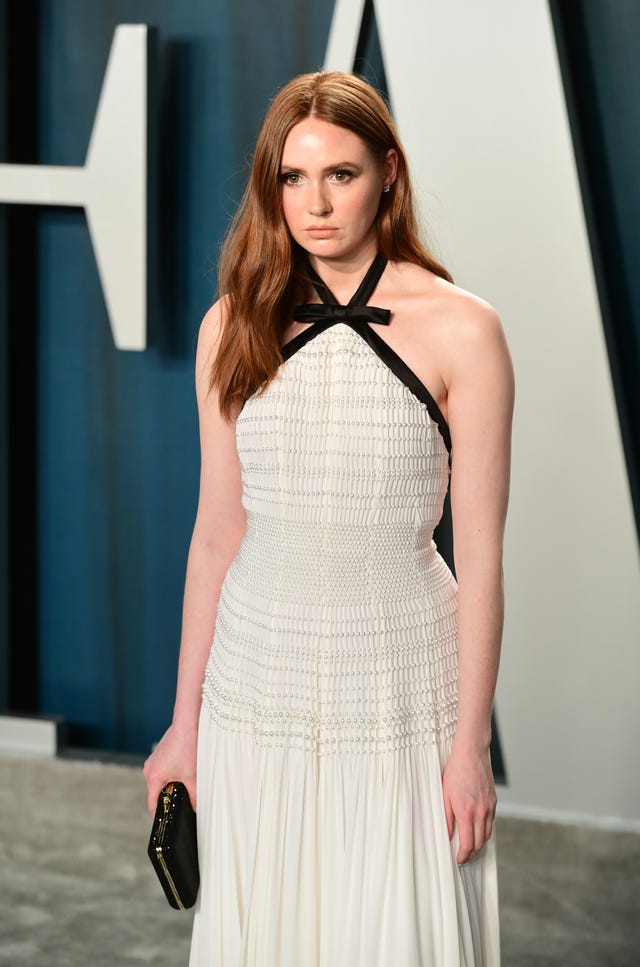 The series is written by Steven Moffat, who has served as a showrunner on Doctor Who and Sherlock.
He said: "I just sat down and wrote this – didn't even tell anyone what I was doing – and now it's all happening, thanks to the amazing Sue Vertue (renowned TV producer and, in a rare moment of weakness, my wife).
"I can't quite believe we've managed to get the mighty Hugh Bonneville involved as Douglas and that we've lured my old friend Karen Gillan back from Hollywood, to play Madeline."
In the four-part series, Douglas is a middle-aged current affairs presenter who is working at Live At Six and is described as needing "constant reassurance from his sharper, younger, tech savvy, social media aware" co-star Madeline.
Touted as a "national treasure", Douglas runs into trouble when he makes a joke at his cousin's wedding.
The exchange is overheard and he becomes embroiled in a "chaotic and unmanageable situation" that sees "on-going hysteria and digital storm".
Madeline then posts on behalf of Douglas but is she a friend or a foe?, the series asks.
Gillan said: "To torment a man, let alone a man named Douglas, for four episodes – armed with the writing of Steven Moffat – is a great privilege that I'm going to enjoy every minute of."
The cast also includes Andor star Ben Miles, Doctor Who actress Alex Kingston, Ted Lasso actor Nick Mohammed and The Death Of Stalin actor Simon Russell Beale.
Moffat and Sue Vertue will executively produce the series on behalf of Hartswood Films.
The Inbetweeners director Ben Palmer is directing the show, which is produced by Shameless showrunner Lawrence Till.
Bonneville, who was directed by Palmer on Apple TV+ series The Completely Made-Up Adventures Of Dick Turpin, said: "Working again with a director like Ben, on Steven's acidly witty script, with an ensemble of this calibre, is as daunting as it is exciting."
The show is in association with SkyShowtime and BBC Studios Distribution.
Douglas Is Cancelled is beginning to film in London.