Presenter Martin Roberts said he "reckons" a total of 3,000 properties have been visited by him for Homes Under The Hammer as the BBC show marks 20 years.
The popular property series, which will air two of its celebrity specials on Friday for the two decades-long anniversary, first began on BBC One on November 17 2003.
Property expert Roberts said: "Who would have thought… back in 2003 when I uttered those immortal lines 'let's find out what happened when it went under the hammer' for the first time, that I'd still be saying them… 20 years, 28 series, around 1,700 programmes and I reckon 3,000 properties I've personally visited, later but I am."
He also said he would "carry on until my plumbing fails, massive cracks appear and I'm no longer fit for refurbishment".
Roberts presents the programme alongside Martel Maxwell, Jacqui Joseph and footballer turned pundit Dion Dublin.
New special episodes will see a celebrity host, a new property and a memorable moment from the archive.
Friday's editions will see Roberts joined by Changing Rooms host Laurence Llewelyn-Bowen, who will offer advice on recycling a retro avocado bathroom suite, in Bristol and Maxwell joined by broadcaster Alex Jones in London.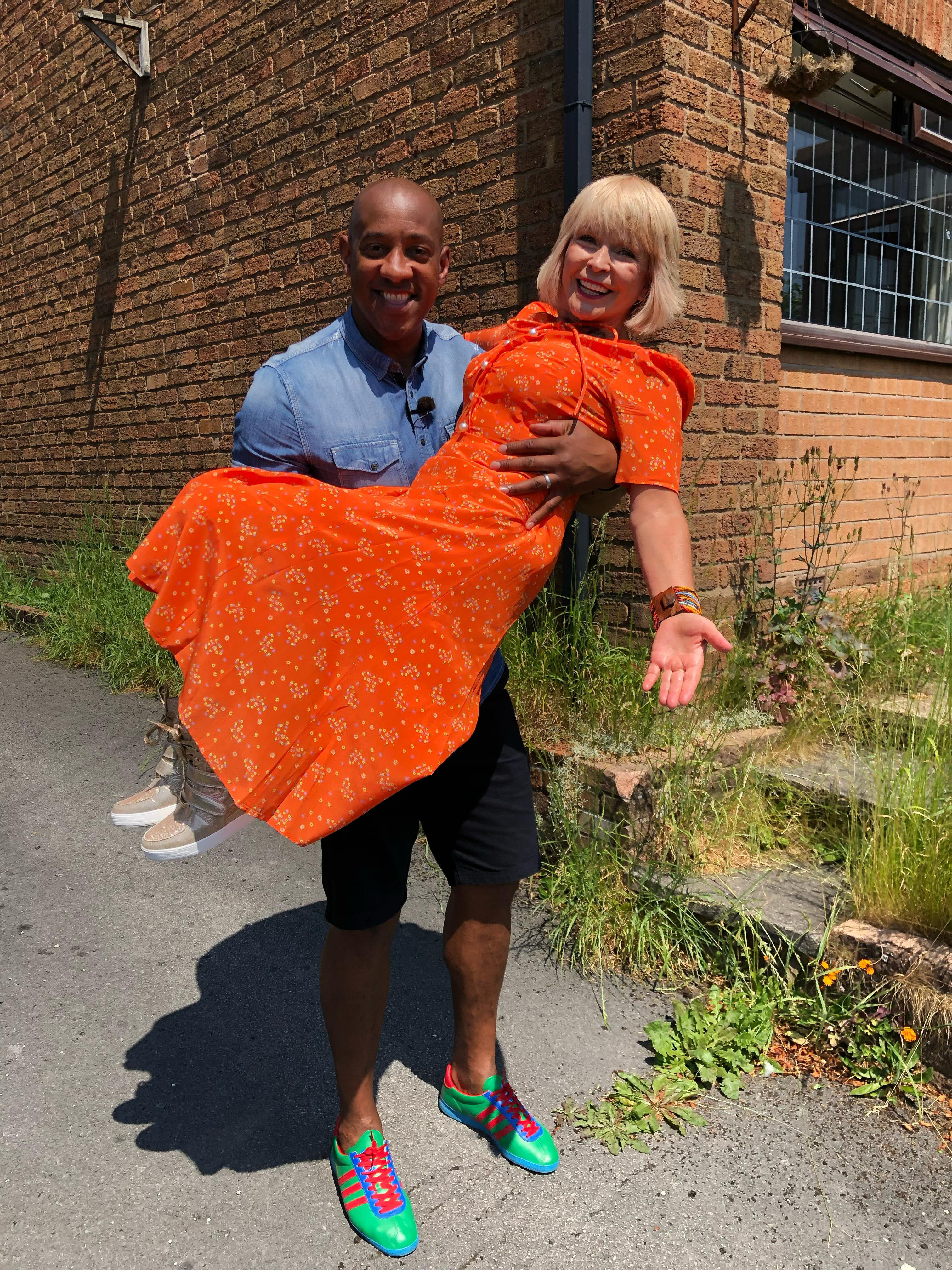 Maxwell said: "I'm proud to work on a show that means so much to so many. Seven years of filming hundreds of properties results in daily supermarket conversations like this, 'What about that one in Wales? You know the one – the buyer had a fringe; the semi was riddled with damp?'.
"People love the show and the fondness around it is palpable. As much as the homes, it's the people we meet who make a lasting impression.
"When I ask what made them buy at auction, so often the answer is 'years of watching Homes Under The Hammer'.
"Two decades of Hammer is testament to its team. From producers to runners, editors to bookers, researchers and many more – the show is the sum of its many parts and let's not forget the inspired music choices.
"And as someone who loves property, seeing what was once a run-down or derelict building be transformed into a lovely home – giving it new life and changing people's lives in the process – that's a privilege."
Dublin is also co-hosting an instalment with singer and actress Toyah Willcox, which will air in the future.
He called the series a "juggernaut of a show that never seems to get old, and people absolutely love" that has been a "privilege" to present across his nine-year stint.
Homes Under The Hammer airs weekdays at 11.15am on BBC One and BBC iPlayer.