TV star Ross Kemp is encouraging people to kickstart conversations about scams, after research found the majority of those who have been defrauded did not tell family or friends.
The documentary maker and actor urged people to be vigilant, particularly at this time of year, when many are shopping in the run-up to Christmas.
Kemp has teamed up with Virgin Media O2 to remind people to report dodgy calls and texts by forwarding them to 7726 (which spells SPAM on phone keypads).
Reporting scam texts and calls helps telecoms companies to both block the mobile numbers used by fraudsters and prevent or shut down similar scams faster in future. So far this year, Virgin Media O2 has blocked more than 78 million texts, in part due to reports to 7726.
A survey commissioned by Virgin Media O2 found nearly a quarter (23%) of people had been scammed, and two-fifths (41%) know someone else who has.
More than two-thirds (68%) of those who had been scammed lost money, averaging £393.
The majority of people who had been scammed did not tell family (57%) or friends (67%).
Nearly one in three (30%) people said they would find fraud more embarrassing to talk about than their reasons for visiting a doctor.
This is despite more than three-quarters (77%) of people surveyed believing that having more open conversations can help people to stay safe.
Kemp told the PA news agency: "What this campaign is about is getting people to openly talk about if they have been scammed, and to converse with others about what to look out for, how to react to it."
He said: "Ultimately, no one is infallible, you have to be on your guard, particularly at this time of year when people will be making numerous purchases online."
As well as forwarding scam messages to 7726, anyone who believes they may have been scammed should also inform their bank and the police.
To highlight International Fraud Awareness Week (November 12 to 18), Virgin Media O2 has made a beer named Crafty Lager 7726 available for free for a limited time in selected pubs. Labelling on the limited-edition beer features reminders of how to report dodgy calls.
Adults can order a "7726" at the bar of certain participating pubs to receive two free beers, or a non-alcoholic option for themselves and a friend, until November 30. The offer is subject to terms and conditions and while stocks last.
Kemp, who played publican Grant Mitchell in EastEnders, told PA: "By talking about anything, you begin to lessen the stigma attached to it. If one in three Brits would rather talk about going to the doctor's with an issue than talk about the fact that they've been scammed, then that has to change.
"And a way of doing it is getting people to come together and socialise, whether it's over a 7726 beer, or whether it's over an orange juice and a cup of tea."
Asked if he thought people's desire to be polite can sometimes be manipulated by scammers to extract their personal and financial information, he said: "Totally, I think particularly, if you're in a light mood … or when we're worried of offending."
Kemp said people should not be worried about offending if asked for their bank details, adding: "If somebody comes back to you and wants your one-time password, just don't give it to them, simple as, no matter who they say they are."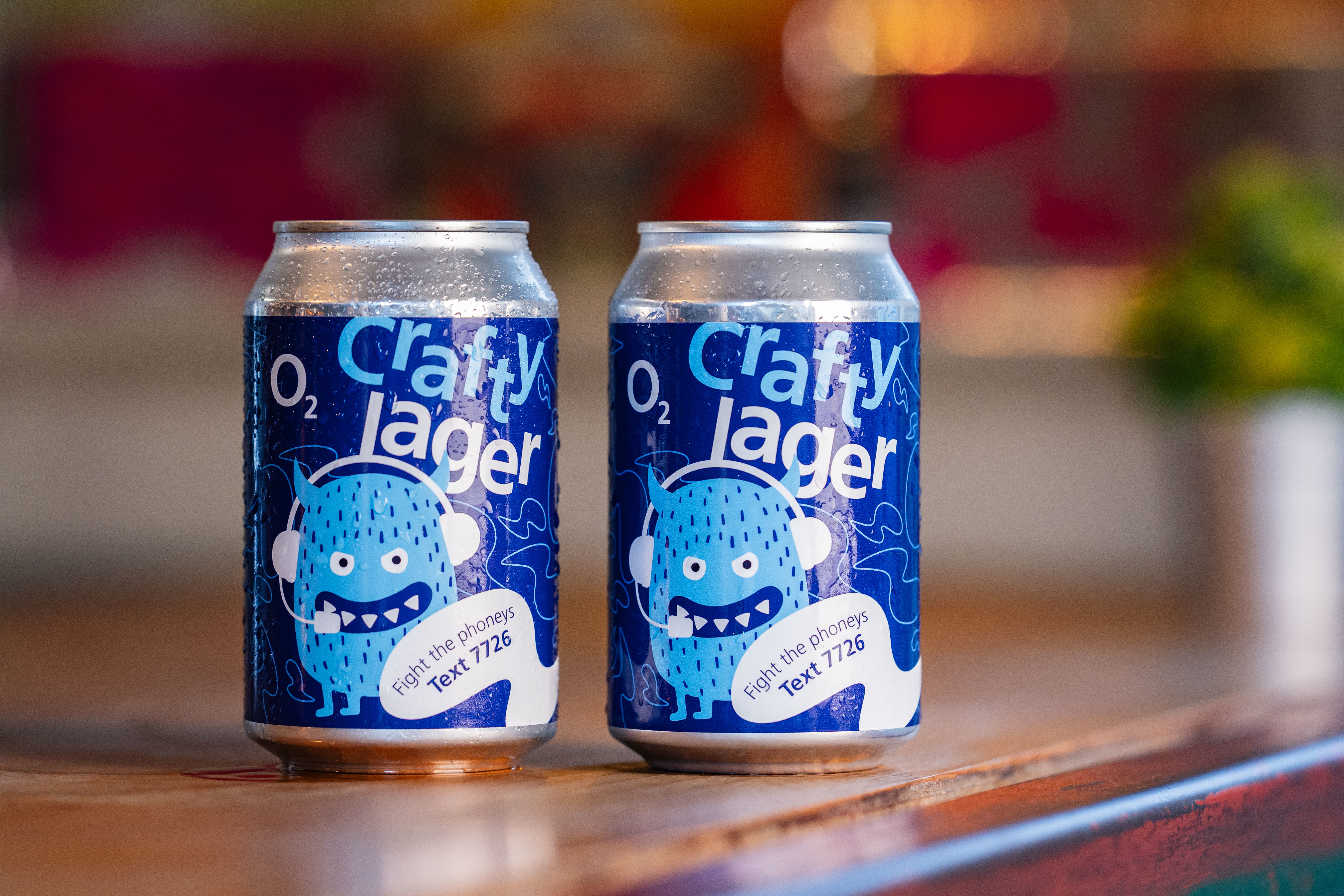 Scammers are constantly adapting their tactics and the rise in technology and AI (artificial intelligence) is also enabling frauds to become even more sophisticated.
Kemp advised: "Use your human awareness, your fight or flight. If you see something that doesn't look right, it doesn't feel right, it doesn't seem right, then do you know what? It's probably not right.
"So don't press on it, don't click on it and certainly don't give your one-time password over."
Asked what he would say if someone felt too ashamed to open up about being scammed, Kemp said: "I don't think they should feel ashamed of it because they're not on their own."
Kemp said scams can have a "devastating effect" on people's lives, adding: "I think it's something that we should be openly talking about it.
"And the more we talk about it, the more aware we become and the stigma diminishes … there's nothing embarrassing about being conned by an expert.
"What we have to do is learn from that. If we don't talk about it, we're not going to learn."
Rob Orr, chief operations officer at Virgin Media O2 said: "We can all help by reporting dodgy messages and calls to 7726. By taking just a few seconds to forward them on, we can investigate and shut down frauds faster and further improve our blocking technology to stop future scams in their tracks."
The pubs participating in Virgin Media O2's Crafty Lager 7726 initiative are the Brown Cow, Halewood Road, Liverpool, L25 3PG; the Boars Head, Willow Street, Oswestry, SY11 1AF; the Miners Arms, High Street, Eston, Middlesbrough, TS6 9JD; the Gardeners Arms, Wellingborough Road, Northampton, NN1 4EB; Titwood Bar, 52-58 Nithsdale Road, Glasgow, Lanarkshire, G41 2AN; and Off Broadway, 63-65 Broadway Market, London E8 4PH.
The survey was carried out among more than 2,000 people across the UK by Censuswide in November.